CBD 2000mg (20%) HEMP BOOST
On stock
Fullspectrum fullspectrum
CBD oil full spectrum 2000mg CBD
Our new helper with inflammation, pain, stress, insomnia, anxiety, cell oxidation, cancer cells and much more.

It is different because CBD extract is dissolved in hemp oil, which brings new benefits compared to MCT oil and real hemp flavor.

For people that prefer natural hemp oil taste.

Grown and processed in Slovenia by supercritical CO2 extraction.

100% organic product. Vegan, organic, non-GMO.

Store in a cool and dark place up to 25 °C.

The product cannot be used as a substitute for a varied, healthy and plant-based diet.
Possible effects of CBD:
alleviating symptoms of anxiety, depression and stress

help overcome pain, migraine and viruses

improving the quality of sleep, prolonging the REM phase

supporting regeneration of body and mind, release of tension

regulation of the body's immune system

anti-inflammatory and anti-cancer and effects

you can read about all benefits of CBD
Composition:
Premium Hemp oil, CBD 2036mg, other cannabinoids CBG, CBC, CBN in trace amounts, natural terpenoids and flavonoids. It does not contain artificial dyes, aromatics or preservatives.
THC < 0.2%
Package volume: 10ml = approx. 250 drops.
Approximately 8 mg of CBD in 1 drop.
CBD analysis 20% CBD 2000mg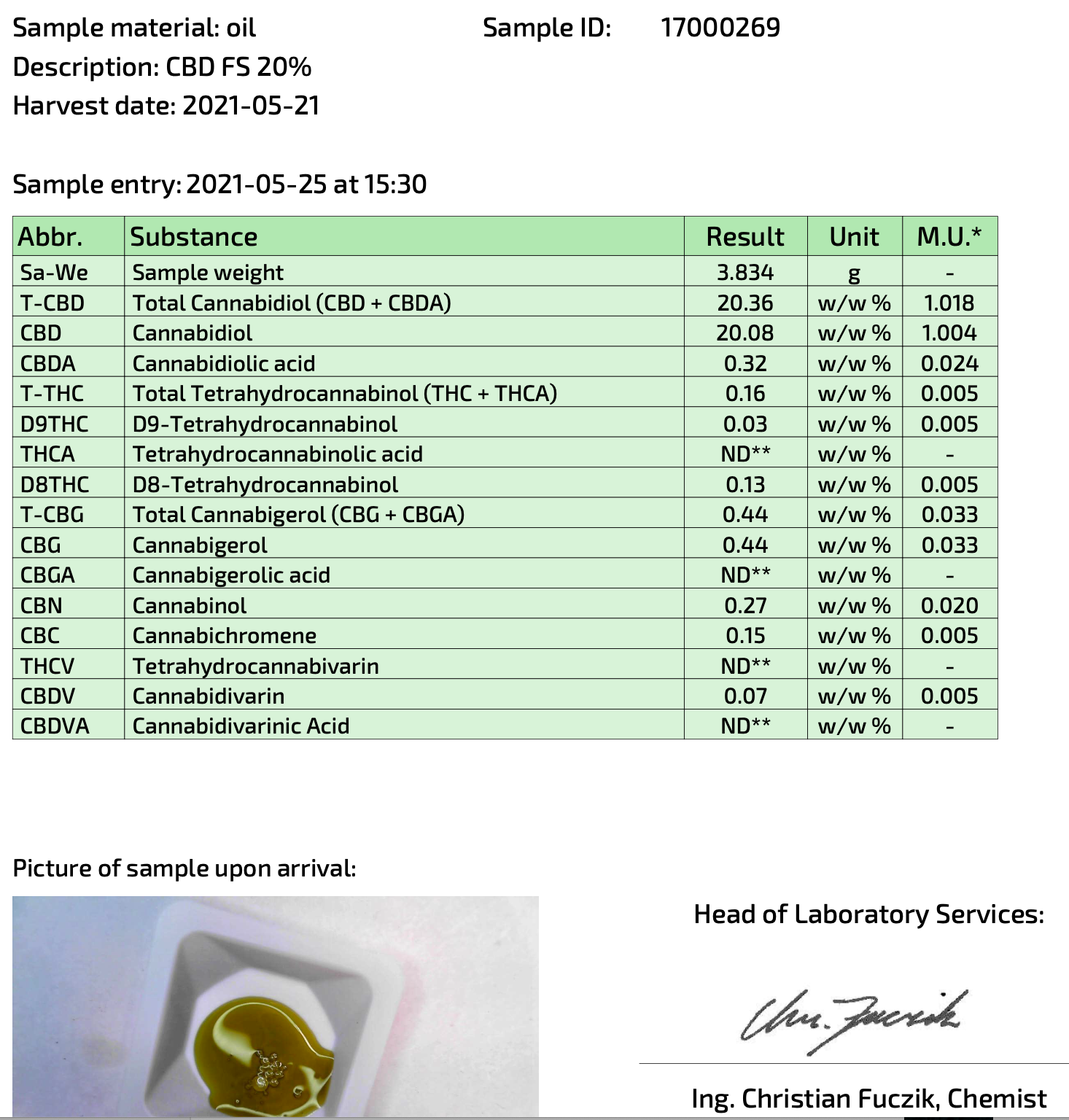 Order our goods, try them and send us an email about how you feel after using our products with a photo or video on a social network. We will reward each response with a nice gift or a 15% discount on your next purchase - laherba@laherba.eu. Thank you.
For more info and dosage for a specific problem, write or call us. Thank you for your trust.
"May the healing power of hemp be with you".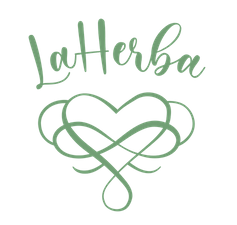 ---